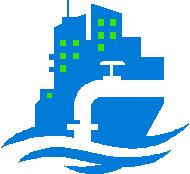 Prescreened by Networx
Easterday Plumbing

License:

CFC1426179

Main Services:

Residential and Commercial Plumbing Repairs; Water Heater Installation; Remodeling; Custom Homes

Years In Business:

12

Company Overview:

Some customers tell us that it's often difficult to arrange for prompt and efficient plumbing repairs with various plumbing companies. That's why we've introduced plumbing services primarily relating to household repair. We are licensed and insured: CFC 1426179. We service the Jacksonville area and beaches! A few of our services include: Residential Repair, Commercial Repair, Drain Cleaning, Re-pipe Specialist, Remodeling and Additions, Back-Flow Installation, Slab Leak Repair, and Water Heater Installation and Repair. We respond to our customers' needs in a timely and cost-effective manner, furthering our desire to bring "added value" to them. Contact us to schedule your quick and convenient plumbing repair today. Remember, "We Are A Full-Service Plumbing Company, Offering Lower Prices, Quality Parts and Workmanship." Call us today for any of your plumbing needs.
Reviews By Customers
Review by: R. J.
Work Description: Replace water line from meter to house.
Comments: Technician did an excellent job and never stopped until the job was finish.
Review by: M. B.
Work Description: Unclogged kitchen drain to outside
Comments: Very professional fast and thorough I was very satisified
Review by: L. N.
Work Description: Clogged Main Drain
Comments: Prompt courteous service at a great price. I was actually phoned twice. Once to tell me what time they would arrive a second call to let me know they were going to be early. I thought for sure there would be additional charges but quot was honored. Exceptional value as well as knowledgeable tech that explained all options. I am recommending Easterday to every one I know. Honest and reliable.
Review by: J. M.
Work Description: Found and stopped leak......happy happy day:)
Comments: I received my bill from JEA, my water charges were extremely inflated. Called to check to make sure bill was correct. Told since bill on Monday I had gone through 4000 Kgallons of H2O. Today Wednesday searched, called, came, stopped leak all in the same day within a couple of hours. My hero...
Review by: M. D. V.
Work Description: .replaced a water heater
Comments: Louis came out before noon as promised the same day I called to report I needed a new water heater. He was professional and efficient and did a great job. I would definitely call them again
Review by: H. H.
Work Description: Installed shower
Review by: T.
Work Description: Toilet clogged.
Comments: Quick fast service. Called and within an hour they were here to fix the problem. Staff was very friendly and knowledgeable. I will be recommending them to any of my friends who have plumbing issue.
Review by: C.
Work Description: Replace toilet
Comments: Jerry Ward is a great person and will use him for all my plumbing.
Review by: B. H.
Work Description: Needed a water heater replaced ASAP.
Comments: Greg Easterday was upfront about possible unexpected costs, fair and punctual (especially since I contacted him that morning for the work to be completed that same day). Considering that I was placing this work order from 350 miles away I was unsure about what contractor to use. Greg is an experienced professional who I will continue to call on in the future. Thanks Greg!
Review by: F. B.
Work Description: I had a toilet leak due to a leaking valve
Comments: Punctual, friendly and professional
Review by: C. I.
Work Description: repair of garbage disposal
Review by: G. G.
Work Description: I was hemmoraging money to jea. He found an underground leak in my supply line between meter/house.
Comments: excellent work by a highly skilled plumber...if need be they will hear from me again.
Review by: R. C.
Work Description: Installed my new Garbage disposal and replaced toilet tank flappers that were falling apart and had become eroded over time from the chlorine in the water.
Review by: K. M.
Comments: Very satisfied
Review by: T. B.
Work Description: replum Master Bath Sink from one sink vanity to two. And Install faucet fixtures.
Comments: Fast, Friendly, Afforable, Professional service. Employees commited to job from start to finish! I refered this company to all my neighbors...
Review by: L. M.
Work Description: Installed new kitchen faucet and garbage disposal.
Comments: Charged what was promised, finished in a timely manner, cleaned thoroughly, and acted professionally.
Review by: H. K.
Work Description: Leak under kitchen sink
Comments: Mr. Easterday did a great job identifing and correcting my problem. I will call him for all my plumbing needs.
Review by: E. E. .
Review by: C. F.
Work Description: leaking shower head
Comments: cheerful, informative, professional work done
Review by: J. J.
Comments: Very pleased. I will contact this contractor in the future!
Review by: D. P.
Work Description: install gargabe disposal, fix link under kitchen sink, install new faucets in two bathrooms.
Comments: Easterday will be my plumber of choice for any plumbing I require in my rental house.
Review by: B. B.
Work Description: replaced the pips to my hotwater heater.
Comments: no comment
Review by: T. H.
Work Description: LEAKY SHOWER HEAD
Comments: I submitted a request before 7am this morning. Someone called me within 2 minutes of sending the request. The plumber was here by 930 and done in less than an hour! No more leak! Great service and reasonable prices. He even gave me good advice to prevent it from happening again.
Review by: E. H.
Work Description: A clogged drain.
Comments: Very professional, called promptly and completed the work in a timely manner. I will use this company again. Thank you. Eva