`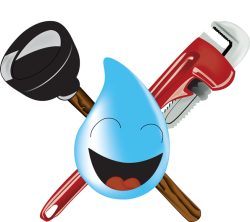 Doc Thompson Plumbing
Doc Thompson Plumbing

License:

45662

Main Services:

Plumbing Installation, Plumbing Repair, Plumbing Service, Plumbing Remodeling, Construction Plumbing, Gas Piping, 203k Certification

Years In Business:

1956

Company Overview:

Doc Thompson Plumbing has operated in the Central Ohio area since 1956. We offer quality plumbing services at reasonable prices. We hold ourselves to a high standard of workmanship and complete every job with performance and longevity in mind. From a small leak to a major remodel we're eager to earn your business.
Reviews By Customers
Review by: Melva Fisher from Columbus OH
Work Description: Replaced disposer in kitchen sink. Repaired leaks in master bath shower and patio faucet. The work was done within a reasonable amount of time and the work is satisfactory.
Comments: I was disappointed that the shower faucet now has the hot and cold water reversed when the shower is turned on. I will call about that and hope it can be changed to the previous positions. Otherwise the work was very good.
Review by: Maureen Metcalf
Work Description: Fixed multiple gas leaks in pipe. I believe the work was done properly, They arrived early and worked quickly. Price seemed fair.
Review by: Thersa
Work Description: I tried to shut off a leaking valve in my basement and it only got worse. They came out the same day and installed a new one for me. They worked quickly and fixed my problem and I'll definitely use them again in the future.
Review by: Rafael Peguero from Columbus OH
Work Description: Plumbing
Review by: Mike Adams
Work Description: I had these guys out to fix several minor plumbing problems in my house and they were great! They were prompt and knowledgable. The even fixed one of my doors and a bathroom with no extra charge.
Comments: Excellent Service, I'll definitely be calling them for all my plumbing in the future. Will deifinitely recommend!
Review by: Sabahat Qureshi from New Albany OH
Work Description: Replacement of kitchen sink faucet. Resolved a drainage problem in one of the sinks.
Comments: The response to the enquiry was very quick and they followed up with an estimate. They arrived on time and completed their work on time. Their final invoice was as per the estimate and the price for the service was very competative. I would definately be calling them the next time for any plumbing work.
Review by: Lynn
Work Description: I had them out to put in a new water heater and fix several minor plumbing issues.
Comments: They were prompt, courteous and knowledgeable. I would definitely have them back and recommend them.
Review by: Spencer Cahoon from Columbus OH
Review by: Steve Hineland
Work Description: Doc Thomson Plumbing handles all my plumbing needs.
Comments: I have used them for over 20 years. I still use them and would recommend them for all plumbing needs.