`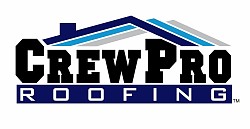 Crew Pro Inc.
Crew Pro Inc.

License:

TCC1327169

Main Services:

Residential Reroof and Repairs. Commercial Roofs of all types. Shingle, Tile , Metal and Flat Roof Experts.

Years In Business:

1998

Company Overview:

Crew Pro Inc, The Residential & Commercial Re roof Specialists.

Your home is your largest investment and you need to protect it and your loved ones inside with a good roof - we can help! We are a full-service roofing company and we take pride in our work. Protect your home with expert roofing services from Crew Pro Inc. We excel in the construction, repair, and maintenance of residential roofs.

Regardless of your need, you can count on us for quality workmanship, exceptional materials, and competitive prices. We realize you have a choice when it comes to your roofing and siding needs and would love the opportunity to put our expertise to work for you.

Call us for a Free Estimate today @ 407-797-7130
Reviews By Customers
Review by: John AND Barbara Bass from Ocoee FL
Work Description: Received estimate for re-roofing our home.
Comments: Mark was on time and very professional. The estimate was a fair price with better than expected warrenty. I am still waiting on one more estimate prior to making my decision. It will be a difficult decision no to choose this company. I will keep you informed.
Review by: William Doerr from Eustis FL
Work Description: Everything performed as expected
Comments: Very professioal
Review by: santa santiago from Kissimmee FL
Work Description: excellent work
Comments: finished work ahead of time.
Review by: America's Guy Inc from Clermont FL
Work Description: Provide an estimate to replace two roofs
Comments: Crew Pro was very efficient at responding and completing the estimate. Their prices are very reasonable.
Review by: Lee Oakes
Work Description: Reroof home.
Comments: Very fast, and reliable. Workers did and excellant plus job. They were are profesionals from the beginning to the end.. Would recommend 150%. Thank You.
Review by: Brian Brach from Sanford FL
Work Description: Covers for damaged lead roof boots.
Review by: Keith Kiebzak
Work Description: Crew Pro replaced all the flat roofs for a condominium complex.
Comments: The pricing was competitive and the workers were attentive. I am very satisfied with the work they did.