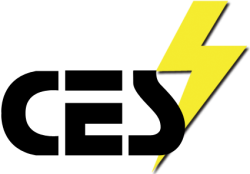 Prescreened by Networx
Contractors Electrical Service, Inc.

Main Services:

residential and commercial licensed electrical work

Years In Business:

61

Company Overview:

Contractors Electrical Service, Inc. was established in 1958 and has been incorporated under the current name since 1960. We are located at 213 West 35th Street in the heart of the Fashion District supplying electrical services to commercial, industrial and high-end residential needs.

The employees of Contractors Electrical Service Inc. are committed to exceeding our customers expectations through training, innovation, and pride in our work. It is our goal to do the job right the first time, and to treat our customers, suppliers, and employees with respect, integrity, and honesty.

We pride ourselves in having a friendly, helpful, knowledgeable staff who will provide you with the quick, dependable service you need. We realize the importance or high quality work to any business and we strive to make this a top priority in our organization.

Contractors Electrical Service, Inc. looks forward to providing
outstanding service to your organization or home. We hope that you will consider us for your next project.

Website:

http://www.contractorselectric.com
Reviews By Customers
Review by: M. A.
Work Description: Installed track lights.
Comments: Prompt and Professional. They installed track lights in a gallery setting and the job was expertly done. It looks beautiful.
Review by: B. E.
Work Description: Excellent service. Found the problem (crumbling insulation/old wiring) very quickly. Did not have to re-wire was the worst case estimate over he phone.
Comments: Took down fixture, took out wall timer Re-insulated the wire ends and replaced everything in about 45 minutes. Lenny is very knowledgeable and experienced.
Review by: B. T.
Work Description: Replace ceiling fan.
Comments: Lenny of Contractors Electrical Service, Inc., was extremely helpful and courteous to schedule a time to replace a ceiling fan. He was prompt and provided quality work. Highly recommended.
Review by: T. . A.
Review by: T. M. @. L. N. S.
Work Description: The goose-neck lamp attached to our Singer industrial machine in the studio was giving shocks. Lenny explained what needed doing and did a wonderful neat job rewiring and securing it.
Comments: He was on time, courteous, knowledgeable and pleasant. We're so happy with the service and value!
Review by: Customer
Work Description: Lenny fixed the light in my ceiling
Comments: He did an excellent job, he was on time, thorough and friendly. I was highly recommend
Review by: A. V.
Work Description: Gym/Training Facility
Comments: Lenny is incredibly knowledgeable and efficient. He far exceeded my expectations and I would not hesitate to recommend his services.
Review by: C. T.
Review by: T. C. .
Work Description: He handles all our electrical work for our showroom.
Comments: I am very satisfied.