`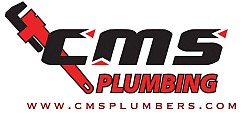 Prescreened by Networx
CMS Plumbing

License:

883701

Main Services:

Residential and Commercial Plumbing

Years In Business:

2003

Company Overview:

At C M S Plumbing you get quality plumbing at the most reasonable prices around. We believe in doing the job right the first time, on time, and above and beyond your every expectation of what a plumber is about. We are prompt, professional, and courteous and offer 100% customer satisfaction, guaranteed. We offer free estimates and a 10% discount for first time customers. So make the right choice and call C M S Plumbing today for all your plumbing needs.
Reviews By Customers
Review by: Timothy Nolley from San Jose CA
Work Description: Courteous and on-time. 45 feet of snake later our drains were clear. Nice work.
Comments: Quite honestly they were the only company to bother calling me out of the four that Networx suggested. But once they signed on they followed through till the job was done. Well done.
Review by: walt Kyle from San Jose CA
Work Description: Replace the shower control fixture.
Comments: Great job. I am having them complete more tasks.
Review by: G Castleman
Work Description: Plugged sewer line.
Comments: I was hoping the plugged sewer line would be easy to fix, but it was more difficult. CMS found that the plumbing was not done correctly and had to find other ways to fix the issue. They were courteous and gave full explanations of their work and answered all of my questions.
Review by: Sallie Dominguez from San Jose CA
Work Description: outdoor faucet leak turned into inerior plumbing leak as well.
Comments: the plumber did an outstanding job and went out of his way to do all he could quickly, effectively and explained and repaired everything to my satisfaction.
Review by: rick nichol from San Jose CA
Review by: Marva Maida
Work Description: Replace old pipes with copper pipes and install a new water heater
Comments: CMS Plumbing was professional, prompt, and expert in diagnosing and solving our plumbing problem. They provide excellent customer service, are quick, affordable, and most importantly, they do quality work. I would highly recommend this company to anyone.
Review by: James Baker from Morgan Hill CA
Work Description: Drain blockage removed
Review by: Jo Mann from Mountain View CA
Work Description: Removed and installed kitchen New Faucet and soap dispenser/dishwasher outflow unit Reinstall properly a badly installed garbage disposal that was leaking change handle and flapper on toilet,so it does not run redoing the piping under the lavy sink that had been done wrong and restoring appropriate pressure to my new sink and faucet which had been botched by installers.
Comments: One of the jobs included them having to go to the store, I would have preferred that they had the part ( and oddball toilet flapper) or I had had one, but since they took care of several jobs, i feel overall ok about the extra time I paid for. they were good natured and low key so I could do my work while they were here. They cleaned up after themselves.
Review by: John John from San Jose CA
Work Description: Replace agarbage disposal unit, Replace 2 kitchen faucets and valves
Comments: Knew what he was doing and wasted no time, Punctual and thorough.
Review by: connie osborne from Sunnyvale CA
Work Description: Repaired a broken washer drain pipe.
Comments: Came on time and made the repair quickly and without any damage to my walls. He was a godsend!
Review by: elmer manuel from San Jose CA
Comments: no work was done, they did visual inspection and nothing wrong on our line.