`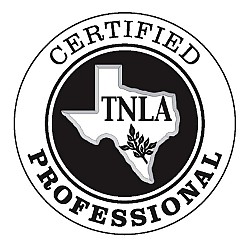 Prescreened by Networx
Lonestar Landscape Management

Main Services:

Landscape/Sprinkler Repair/Stonework

Years In Business:

2008

Company Overview:

Our Approach is different. We are in business to service the customer. Wow what a concept!?! The owner has been in the Landscape industry since 1985. Our philosophy is to put the customer first. We are licensed in irrigation LI 7232 , Backflow TestingBP 5810, and are Certified Landscape Professionals #201. We are family owned and operated. There are no jobs too small and we have not found one that was too large.
Reviews By Customers
Review by: Linda Anderson from Arlington TX
Work Description: Fixed sprinkler system
Comments: Very good work, A little pricey, but did a good job.
Review by: Karla Lester from Grand Prairie TX
Work Description: Removal of hedges, shrubs and one tree
Comments: Fast and efficient
Review by: Ann Hassel from Fort Worth TX
Work Description: Received bid proposal and awaiting other bids before finalizing selection of a contractor.
Comments: Very punctual, courteous and helpful in decision-making of project.
Review by: Mike Quaider
Work Description: Fence installation, Sprinkler install, stone edging
Comments: I couldnt have do better if I had done it myself. I was looking for the right guys to get my sprinklers done. I know I did it right when I found them on Networx
Review by: James H
Work Description: Irrigation Repair, New fountain and new grill
Comments: Hey thx for the great work on my grill and fountain. They were able to do everything I needed.These guys are great. Promt, courteous and a pleasure to work with!!!
Review by: David C
Work Description: This company trimmed up our humongous tree in the front yard and made it look beautiful! They also extended our flower bed and added some beautiful plants to it! I highly recommend them!
Review by: Shirley Rutlidge
Work Description: He took out all of my shrubs in my flower beds and also replaced them. He built me a railing for my front steps.
Comments: I have been very please with his services.
Review by: Don
Work Description: Lawn maintenance and Remodeled the exterior of our property.
Comments: They have been doing work for me on and off for around 5 or 6 years already. They are very fair and I truly recommend them.