`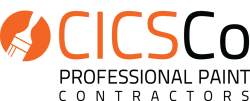 CICSCo Professional Paint Contractors
CICSCo Professional Paint Contractors

Main Services:

Interior & Exterior Painting, Drywall, Wood & Siding Replacement

Years In Business:

2008

Company Overview:

CICSCo Professional Paint Contractors (303)325-5639 is a painting contractor with over 21 years of residential painting experience including exterior and interior painting services, and an impressive reference list from satisfied customers. Your home is your most valuable asset and our painting will make it look great and keep it protected for a long time. Call us for a free, quick painting quote now!