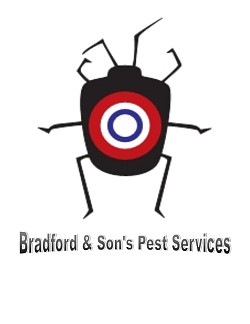 Prescreened by Networx
Bradford and Sons Pest Services, Inc.

License:

88982-C

Main Services:

Pest Services, Wildlife, Termite Services

In Business Since:

2008

Company Overview:

You will find everything you need with us. We have over 15 years of industry experience! Bradford & Son's Pest Services is focused on providing high-quality service and customer satisfaction. We will do everything. We will meet all your expectations. We service for pest, termite and wildlife control. We have the Best Prices! Guaranteed!!!

Website:

http://www.bradfordbug.com
Reviews By Customers
Review by: Pat King from Richmond VA
Work Description: Helped me eliminate roaches! Great Job
Review by: Tomika Thomas
Work Description: They do regular call services and specialty treatments for bed bugs.
Comments: We are completely satisfied with Bradford & Sons Pest Services. All our clients seem to be happy with them.
Review by: Katrina Cook
Work Description: They exterminated inside and outside my home and carried out a termite inspection.
Comments: Bradford & Sons got five stars with me. They are prompt, professional, and very respectful.
Review by: Gail Nichols from West Point VA
Work Description: Treated house for termite control.
Comments: Very professional and dedicated to customer service.
Review by: Robert Brittian from Ruther Glen VA
Work Description: Remove squirrels that had chewed their way into roof structure.
Comments: Follow up visit needed t o remove more critter(s).