`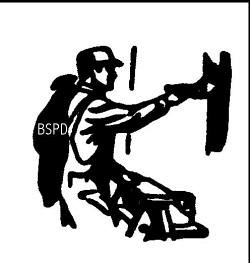 Prescreened by Networx
Bill Schneeberger Painting & Decorating

Main Services:

Residential Painting, Papering, Faux Finishes and Light Carpentry.

Awards:

PDCA Accreditations, BBB Accreditation

Company Overview:

Painting is not a static industry. Techniques are constantly advancing and developing offering you more options and better quality results. At Bill Schneeberger Painting & Decorating we've been in the business since 1974 and have just about seen and done it all. We have great communication with our customers as we believe that this is one of the key factors in influencing a great project. We take pride in what we do and you will take pride in the results. Call us today to find out how.

Website:

http://billschneeberger.com
Reviews By Customers
Review by: Julie Hansen from Buffalo Grove IL
Work Description: They completed a pretty small project for me of staining my back porch to match the color required by my condo association. The old paint on it was pretty chipped up... now it looks great!
Review by: Melius Mary from Mundelein IL
Work Description: remove wallpaper from kitchen, dining, living rooms and up a stairwell to a small landing. Remove Z-brick (Faix brick wall) from kitchen wall. Repaint all surfaces.
Comments: Mr. Schneeberger went to the residence, took a walking tour with me (I do not live locally) and provided recommendations. He provided a reasonable quote for the work requested and attempted removal of the Z-brick to see if his understanding of the product removal was accurate. He was in touch throughout the project, worked daily and had the project done in a week. The rooms look lovely. He took such care of our home. I would highly recommend him to someone looking for a skilled, communicative, friendly craftsman. Mr. Schneeberger was the first Networx provider to contact me in just a few hours of my cyber request. Very pleased with his services.
Review by: Maggie Teglasi from Lake Villa IL
Work Description: Staining of fence, outside trim of house and playset.
Comments: Very professional and the quality of the work is exceptional. They were not the least expensive of the quotes we received, but well worth it. I would hire them again and would recommend them!
Review by: DeAnnq Meagher from Island Lake IL
Work Description: Painting main area inside of hoime.
Review by: Sue
Work Description: Painting and Decorating work
Comments: I have been using Bill for over 20 years for all kinds of work. Always provide the best service and high quality work. I will continue to use him and recommend him to others.
Review by: Customer
Work Description: Interior painting / patching of the ceilings/ and paitning of windows
Comments: High quality materials stuff doesnt cut any corners. His workers are just as maticulous as he is he has been the only guy we have been using for 20 years.. If you want great service and high quality jobs BIll is your guy.