`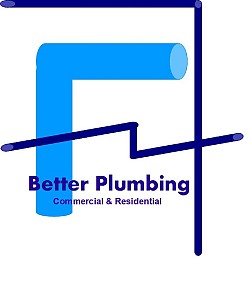 Better Plumbing
Better Plumbing

License:

180571

Main Services:

New plumbing, service, repair, remodels

Years In Business:

2009

Company Overview:

If you have plumbing needs in Houston or surrounding areas, Better Plumbing can help. Owned by Bronshay Bowman, a master plumber certified by the state of Houston, Better Plumbing promises better prices, better services, and of course better plumbing. Services include both residential and commercial needs. This includes service work/repairs, remodels, as well as new plumbing installation.
Reviews By Customers
Review by: Jeremy
Work Description: Replace a broken garbage disposal
Comments: Fit me in the same day, was on time, professional, reasonable pricing, and quality work. Can't ask for more than that! I highly recommend.
Review by: Sean Adams from Stafford TX
Work Description: Gas line to the yard lantern needed to be capped at the meter before inoperable lantern could be removed.
Comments: I live in a small city in the greater Houston area that is very picky when it comes to work being done. They require a city work permit & inspection for just about everything. I spoke to several plumbers and even had a few come out to see the job. But Better Plumbing was the only company who actually showed up on time, went through the process of getting the permit/inspection, and finished the job. I found them to be very professional and affordable. I will definately refer Better Plumbing to others & use them myself in the future.
Review by: Shari M.
Work Description: Unclogged main sewer line
Comments: Bronshay responded within minutes of my submitting a request for a quote. He had the best price of all of the contractors that contacted me. We agreed on a price and he came the next morning to do the work. He was very professional and had my plumbing working in less than 45 minutes. I will definitely use him again in the future and recommend him to my friends. I rate Bronshay 5 Stars!!
Review by: Toni Y.
Work Description: clogged sink in bathroom
Comments: On 9/22/2012 which was a Sunday I called Better Plumbing and spoke with Bronshay. He was very nice and seem to know what the problem was just by talking with me over the phone. He quoted me a price that I thought was very fair. I had spoke with several other plumbimg Company and he denfinely had the best price for a Sunday service and was willing to come out that day. Most other Companies wanted me to wait until Monday. Bronshay told me it would be about 1 1/2 hours before he could be there and which was fine as long as I could get the water from over flowing on the floor. It did take him about 2 hours to show up but he was professional and he charged me as he quoted me on the phone. I would call on Better Plumbing if I ever need a plumber again. Overall I rate Bronshay *****
Review by: Shelia Pruitt
Work Description: Installed a gas water heater and brought everything up to code on my property.
Comments: Very Professional and honest. Will be my plumber from now on and will refer to my friends.
Review by: Paul Weitz
Work Description: Bronshay has done some remodeling work for us.
Comments: We are happy with him and will keep using him. Better Plumbing is a good contractor.
Review by: Brad Rodger from Humble TX
Work Description: Replace 1 bath tub, Replace 1 Tub with a shower.
Comments: Very satisfied with his work and price