`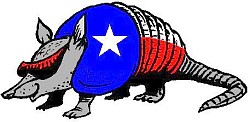 Armadillo Electrical Services
Armadillo Electrical Services

License:

TECL #27461

Main Services:

Electrical Service

Years In Business:

2010

Company Overview:

Armadillo Electrical Services With over 10 years experience, Armadillo Electrical Services offers expert electrical services, including 24 hour emergency repair, for home owners and business clients in the Austin, TX and surrounding areas. We provide complete electrical service ranging from electrical repair to new construction electrical and much more. Our highly skilled electricians are committed to providing you with only the highest in quality electrical work.

Learn More About Armadillo Electrical Services:

* Residential Electrical Service – including electrical service upgrades, home rewiring, home safety inspections, & more
* Commercial Electrical Service – including commercial rewiring & additions

We are licensed, fully insured, and offer free work estimates. License TECL #27461. We offer a 2 year warranty on all labor and a 1 year warranty on all mechanical parts.

Contact Armadillo Electrical Services today at 512-410-2410 for a free estimate.
Reviews By Customers
Review by: Dan Warden from Austin TX
Work Description: Ran a line to my spa from the main box
Comments: Great work, great crew. Neat and clean, very punctual and kept all promises. Will hire them again!
Review by: David Ochoa from Austin TX
Work Description: Install wiring to connect a ceiling fan.
Comments: I am very satisfied with Armadillo Electric, they were the first to call and give a price over the phone, they arrived on time, and the work was excellent. The tech was very courteous and also set up the area so it would not get dirty while he was working. I would recommend this company to anyone. Thank You Armadillo Electric David
Review by: Valerie Thatcher from Austin TX
Work Description: install junction boxes, install light fixture
Comments: great service, quick, reasonably priced, nice guys!
Review by: Dale Davis from Cedar Park TX
Work Description: Re-attached breaker box to house.
Comments: Prompt and quick service.
Review by: susan goodall from Manor TX
Review by: Sheniqua
Work Description: Damian added some flood lights outside and hooked up our hot tub.
Comments: He is awesome! We couldn't be more pleased with his work. He was very prompt, called me by name, and made me feel like I was worth his time. Call them if you need an electrician!
Review by: Susan Caldwell from Austin TX
Comments: Armadillo Electrical did a magnificent job. Damian and his crew are the best. Thanks for your great service link!
Review by: Matt Martinelli
Work Description: They have completed electrical remodeling and repair projects for me.
Comments: I give them a top notch rating and would describe them as trustworthy and helpful.