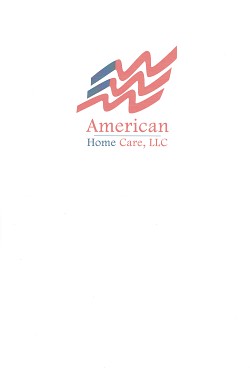 Prescreened by Networx
American Home Care LLC

License:

120781

Main Services:

roofing/windows/siding/gutters

Years In Business:

16

Awards:

#1 small business sales ABC Supply 2011/2013

Company Overview:

http://americanhomecarellc.com
Our company does all types of roofing including cedar shakes, slate, and shingles. We are a GAF Certified Master Installer. This means that you have the backing of the largest shingle manufacturer in the US on your shingles. We also have a long history of great referrals just by the good work that we do in greater Maryland. If you need a new roof today, call us and let us help you today! No Flat Roofing in Baltimore or DC.
Reviews By Customers
Review by: J. T.
Work Description: Roof
Comments: John is the most responsive contractor I have ever met. Yes, he returns calls and is a man of his word. If John says he will be there, you can count on it. Best of luck with your project, Todd
Review by: P.
Work Description: Removed and replaced roof.
Comments: John was very responsive from the beginning. He was able to schedule the job quickly. The roofers had the job finished in a short period of time. I would recommend American Home Care.
Review by: W. M.
Work Description: Replaced Roof and Sky Light.
Comments: Outstanding support and performance. Called and set up estimate within a couple of hours of my request. Briefed me on action to be taken, estimated time to complete project. Everything promised was delivered in a professional manner. Installers were on time and completed work in a professional and outstanding manner. Evening rain tested installation and it passed with flying colors. Great job.
Review by: J. K.
Work Description: replaced roof and gutter
Comments: Excellent expierance working with company, Showed up on schedule and on time and final price matched estimate. Would do business again and would certainly recommend.
Review by: L. M.
Work Description: completed removal of old shingles and new shingles up with ridge vents which did not have before.
Comments: Professional communication, contract, completion, clean-up of the roof by John and his work crew. Top quality shingles used on the roof, was the best roof in the neighborhood. Would defintely recommend American Home Care LLC
Review by: R. J. .
Work Description: roof replacement
Comments: was wonderful was very helpful, did it in a great time frame and was very reasonable
Review by: T. H.
Work Description: Roof estimate
Comments: Great communication and very quick to schedule an estimate and provice information!
Review by: R. R.
Work Description: Total roof replacement.
Comments: I would highly recommend Mr Moir and his company to my family and friends.
Review by: K. M. M.
Work Description: Roofing Estimate for a house I am considering purchasing.
Comments: This Owner of the home I wish to purchase is considering this bid along with 2 other bids. I had scheduled an estamit with American Home Care LLC and another company. The other company did not show up. John Moir showed up and did a great job. He has also followed up with us and assred us he will give us great service. I believe him!
Review by: S. W.
Work Description: tear out old roof ,replace plywood,replace skylight,torchdown rubber roof
Comments: due to weather it took a little longer to start,however when they did,they were on time every day.they found some things we didn't know about & fixed it.they finished 90% of the work in the first day, came back the second day and finished up.they cleaned everything up,and left no traces they were there.i would HIGHLY recomend them to anyone needing roof work done!!!!!!! even with the extras ,the estimated price stayed the same.for the amount of work done ,they had the best price by far!! before calling any other roofer call JOHN from American Home Care L.L.C., you'll be glad you did,we are!!!! Sandy& Dave Wargowski
Review by: T. H.
Work Description: Roof replacement on townhouse and garage.
Comments: John explained the process in great detail which agreed with the information I researched myself. I had three different roofers come to look at roof and I felt the most comfortable with John. The work was done in a timely manner and when the crew was finished they did a great job cleaning up all of the debris. I am extremely satisfied with the work that the company did and would recommend others to use him.
Review by: T. . S.
Review by: L. . P.
Work Description: new roof
Comments: Great job. Top materials. Quality installation. John Moire is great to work with.
Review by: J. B.
Work Description: Installation of New Roof
Comments: From the very first time I contacted John, it was a wonderful experience. He was extremely professional and informative. Our roof was in a terrible state, and John recognized immediately the importance of the roof being installed as soon as possible. We had his estimate within 2 days of the initial call and he also left all information needed for us to be able to get started with the decision making of the materials we would like him to use. Each and every question we had was answered quickly and to our satisfaction. I have many friends who are homeowners and I will definitely be referring them to John for any roofing needs!!!
Review by: M. W.
Work Description: Remove existing shingles and tar paper and vents on bump-out portion of roof, and replace with Weather watch, new shingles and new vent collars and hip and ridge caps.
Comments: Very helpful in describing problem and discussing solutions to leaking roof during estimate process. Great value for high quality work. Communication could be more consistent.
Review by: Customer
Work Description: new roof and gutter guards
Review by: R. W.
Work Description: Replaced roof - entire house
Comments: I am well pleased with the work that has been done. The contractor presented a viable proposal and worked to reach s satisfactory agreement. he did what he said he would do in a timely and businesslike manner. MY house really looks great.
Review by: W. H.
Work Description: Stripped old roof off and put new one on
Comments: None now. Have to wait and see
Review by: Customer
Work Description: replaced the vent on the roof and gaskets around the sewage vents
Comments: i would do business with them again.