`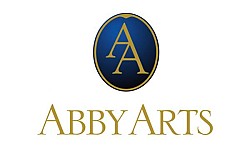 Prescreened by Networx
Abbyart Decorative Painting

License:

74821

Main Services:

Interior/Exterior Residential Painting, Faux Finishes, Ceramic Tile Design and Installation

Years In Business:

1998

Company Overview:

Smooth Surfaces, sharp corners and straight lines are just the visible parts of a top quality professionally painted room. Truly great custom painting combines excellent communication, thorough preparation and finely crafted finish work.
Call Today
(301) 537-7046 or (410) 905-1915

At Abbyart Decorative Painting, we combine a systematic approach and a meticulous attention to detail. This allows us to deliver the beautiful, long lasting custom painting results you expect. It may take a little longer, but we've learned over the years that this strict attention to process,quality and craftsmanship results in a look that will show off your home or work space for years and years to come.

When you hire a painting company, you expect professional results, but you also want a pleasant experience. Good communication helps the work proceed smoothly. At Abbyart Decorative Painting, the owner, Mike Lipiner works on every project. Unlike other companies, you'll never have to track down an salesman/estimator or foreman to know what is happening with your project.

A clean, well organized home improvement project will help make your painting experience fun and enjoyable. At the end of each workday, all materials are picked up and stored safely out of the way. All furniture is put back where it belongs, and all appliances and electronics are reconnected. Bottom line, when we are finished, all that is left behind is a clean and beautiful paint job everyone can be proud of.

With over 11 years of experience, Abbyart Decorative Painting is the right painting company for you.

Website:

http://www.abbyarts.com
Reviews By Customers
Review by: Ina Whitecross from Owings Mills MD
Work Description: Bathroom tiling
Comments: Michael did a wonderful job, courteous and punctial!!!! I had last min house guest, I needed a serious upgrade to my ugly linoleum floors and Michael came within a day for the estimate and started the job early the next day. I was please that he perform the job without a horrible mess which I like. The job was completed in 2 days. I must say he did an excellent job for the short time frame. I would recommend to others in a heartbeat.
Review by: Dorothy Newcomer
Work Description: Kitchen, dining area, living room, bath room, bedroom, pocket doors, stairway and exit door, hallway to main house, pantry doors and two standard doors.
Comments: Mike Lipiner and N[ck were very careful painters and congenial.
Review by: Stephanie Kaplan
Work Description: Mike renovated my home.
Comments: I can't even tell you how great Mike is. He is amazing to deal with. He has a way of making everyone his friend. His work is amazing and he has all the latest computer programs to show you what the project will look like. With Mike, I feel like I have a friend, rather than a contractor, in the house.
Review by: Joyce Malech
Work Description: Entire new condo painted. 3 bedrooms, 2 baths, kitchen, breakfast room, dining room, living room, and hallway. Tiled kitchen backsplash and workstation. Faux leather painting in bedroom
Comments: Abbyart Decorative Painting did a fantastic job!! Since we were moving from out of state there was so much to do. Mike was such an incredible help! He came up with the color scheme throughout our new home, and designed the tile pattern for the kitchen. All work was completed on time and in a professional manner. As he promised, Mike's estimate was very detailed and reasonably priced. He also did a lot of "little extras" for us without charging above the original price; something you don't see from contractors anymore. I would highly recommend Abbyart to anyone who is wants the highest quality work done by a true professional.
Review by: Ronald Janssen
Work Description: Interior and exterior painting of foyer, stairway, kitchen, living room, second stair/hall, and outside door and workwork. All holes filled, all ceiling lightsceiling fan and blinds removed and replaced.
Comments: We would highly recommend Abbyart Decorative Painting to everyone requiring a detailed job. Mike was extremely courteous and efficient. Always on time. Did excellent job without anything going un-noticed. Mike went above and beyond his job. Always neat, covered all items, moved all items without requiring any help. For the hours that he put in, his price was excellent. He was also willing to come back for touch ups after kitchen cabinets were installed along with our furniture, It is nice to have someone you can trust and depend on.
Review by: Dr. Yael Goldwater
Work Description: We had Abbyart paint several rooms in our house.
Comments: We are very pleased with his work and the results are phenomenal.