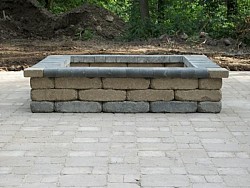 ADB Construction
ADB Construction

License:

050630572

Main Services:

CONCRETE,AND MORE

Company Overview:

This company is about helping all customers.Giving them the best workmanship that can be provided.There is not one customer that is more important than the others.All jobs are important to me,no matter how big or small it is.I know that i willing to go the extra mile for every customer.I am here to solve your problems.I am here to help you!
I believe that all customer should be on the same page with the contractor.I always spend extra time with the costumers so they know that there making the the right choice with me.GOD BLESS
Reviews By Customers
Review by: johnson craig from Milwaukee WI
Work Description: Laying dirt around foundation of house and seeded.
Comments: I had my foundation around my house filled with dirt and seeded. The contractor Anthony did a fine job and the price was good. Also cleanup was excellent. Would highly recommend
Review by: K B
Work Description: add short strip of concrete to existing concrete
Comments: Anthony was prompt, attentive, and completed the work requested. He did a very nice job matching to our exisitng concrete.
Review by: Tom Lemmer from Algoma WI
Work Description: Concrete slab
Comments: Contractor called and gave me a quote. Had to be a range based on the project. Happy with his response to the project but do to medical situations it'll have to waiut.
Review by: Chris Cotter from Milwaukee WI
Work Description: Concrete replacement of the walkway from the porch to the sidewalk.
Comments: Anthony did an excellent job with replacing the walkway. He was very easy to work with and did a great job with clean up. I would highly recommend him.
Review by: roger matye
Work Description: CEMENT BASEMENT STEPS REPLACMENT.
Comments: i DO NOT REMEMBER THE NAME OF THE CONTRACTOR WHO WAS ON CALL, BUT THEY WERE FROM NEW BERLIN, WISCONSIN. THEY CALLED ME ALMOST IMMEDIATELY ABOUT MY SITUATION AND RECOMMENDED A LOCAL CONTRACTOR TO DO THE WORK. THE CONTRACTOR WHO CALLED ME WAS A BIG HELP AND i MUST SAY THANK YOU FOR HIS QUICK AND CONCERNED RESPONSE. THANK YOU VERY MUCH. ROGER MATYE
Review by: David Schmidt from Sussex WI
Work Description: Concrete drive sealing
Comments: Anthony (ADB) quickly provided an estimate and completed the project on schedule. Excellent experience.
Review by: Brenda D.
Work Description: Anthony prepped and repaired our black top driveway.
Comments: Anthony was very responsive and professional. I would highly Anthony's work!
Review by: Julie Voge
Work Description: He repaired a driveway and sidewalk in my yard.
Comments: He told me he would finish in 7 days, yet he finished in 4.
ADB Construction Replied:
thanks for everything,Anthony if any there is any more work contact Networx