Posted by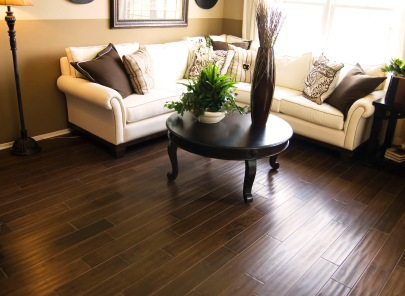 Networx writer Steve Graham's blog post, "Why Shop at Independent Hardware Stores - Good for you, Good for the Community" got me thinking about other ways we can support our local communities when fixing or remodeling our homes. In my opinion, the most important way to help your local economy get back on its feet is to support it by keeping as much of your purchases local. Anything local should become your new priority!
So here is my suggestion: If you are in the market for some new furniture then shop at a local furniture store, many of which have been hit double hard in the current economic crisis; first by the popularity of large chain furniture stores and by the nationwide recession.
In 1946 my grandfather, Sam Olstein opened White Furniture Store in Wyandotte, Michigan, a small waterfront city in Southeastern Michigan. What began as a "one man furniture store, with my grandfather making deliveries in his stake pickup truck at the close of each business day grew into an all American furniture store with over 250 brands of furniture and accessories which my Uncle Jeffrey Olstein owns and operates with pride to this day. If you are wondering what some of the advantages are to shopping at White Furniture and other local furniture stores, well here are some: More U.S. made furniture and accessories, one-on-one attention, advice and guidance, building an actual human relationship, trust, courtesy, and appreciation. I can at least guarantee that you'll find this to be the experience at White Furniture where my uncle is the man in charge.
Last month was the 10 year anniversary of the passing of my grandfather. Through all these years my uncle has managed to keep my grandfather's sprit alive by selling good quality American furniture and accessories combined with outstanding customer service. All my grandfather (and so many of the small business owners at that time) wanted was to make an honest living to support their family while helping their community too. Keep the White Furniture story in mind when you go to make your next furniture purchase and remember the value in supporting your local economy by purchasing at a local furniture store.
Local Furniture Stores: Make sure to find and support a local furniture store in your area!
McCarney's Furniture- San Francisco, California
Tiffin Interiors, Eastpoint, Florida
Roy's Furniture Company, Chicago, Illinois
Hermann Furniture, Brenham, Texas
Madison Furniture Barn, Westbrook, CT
Edmond Furniture Gallery, Edmond, Oklahoma
Posted by Marcy Tate