Top 10 New Year's Home Improvement Resolutions
Posted by Hometalk

|

Dec 22, 2009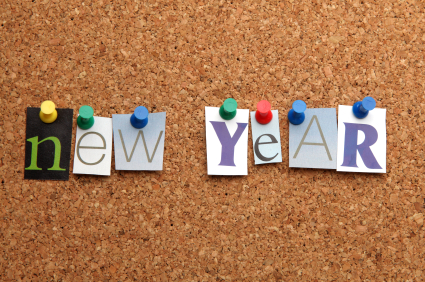 Top picks for New Year's home improvement resolutions, selected by the Networx editorial team:
10. Install GFCI outlets: Get your house up to code and prevent electrical fires. Even if you have to hire a local electrician to do the work, it will probably cost you less than you expect.
9. Wrap your pipes: It's cheap, simple, and prevents freezing and bursting over the winter. You can definitely do this one yourself.
8. Install gutter guards: They'll make your biennial gutter cleaning much easier. This year, embrace preventative home maintenance.
7. Ventilate the attic: Roof vents and gable fans are two of the most overlooked and most effective ways to keep your house cool in the summer.
6. Install on-demand hot water or a solar thermal water heater: Stop wasting energy and money on keeping your water tank hot 24-7.
5. Clean out the garage and make your home bicycle-friendly: Ten bucks says that if you could get your bike out of the garage, you'd ride it. Biking is a green solution that promotes fitness, and more people would do it if their homes were more bike-friendly.
4. Create a space for fitness in your house: Almost everyone places "lose weight" and "exercise more" at the top of their New Year's resolution list. You don't need an expensive home gym, just a little reorganization and an exercise mat.
3. Move your furniture for a fresh look and to optimize space: Changing the layout of your furniture will change your mood. If you feel stuck, it might be time to repurpose some rooms.
2. Pare down and clear out your clutter: Nothing says, "I'm getting my life together" like a clean house.
1. Hire a home inspector to check your house for structural problems: Rotting beams, hidden termite nests, an old electrical system that's about to go on the fritz, leaking pipes...most structural problems are hidden until they reach the breaking point and become expensive and disruptive repairs. Find them now and plan your 2010 home repair and maintenance schedule accordingly.
Posted by: Chaya Goodman