Sub-par contractors prey on disaster victims
Posted by Hometalk

|

Apr 18, 2010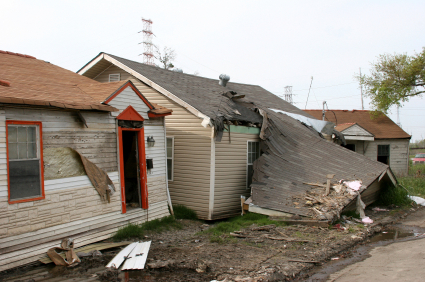 A Texas lawsuit and the ongoing Chinese drywall scandal are reminders of the dangers of quick, shoddy disaster reconstruction work.
Hurricanes and other natural disasters bring out the best in people: neighbors helping neighbors, and far-flung volunteers helping strangers. But they also can bring out the worst in people. Fly-by-night contractors take advantage of vulnerable victims, trying to meet some of the need that suddenly outstrips the supply of reputable local companies.
A woman in Galveston sued two contractors this week over poor and unfinished remodeling jobs on her home and two rental properties damaged by Hurricane Ike in 2008.
According to a report in the Southeast Texas Record, a regional legal journal, the contractors said they had an "expert crew" that would finish the work in a month for approximately $50,000.
The suit alleges the contractors were homeless Oregonians, and they hired inexperienced day laborers. They failed to turn in receipts but overcharged their client for sloppy and late work, according to the lawsuit.
The Galveston woman was not alone. Three years after Hurricane Katrina, an estimated five unlicensed contractors were working in Louisiana for every licensed contractor. Before the 2005 storm, the Louisiana attorney general's office received about 45 complaints per year about shady contractors. In 2006 and 2007, it reviewed more than 6,000 complaints.
Presumably, many of these angry homeowners couldn't find reliable, licensed contractors. We now know they may not have been able to find reliable drywall. The surge in construction demand after hurricanes Katrina and Rita helped prompt the importation and use of vast amounts of tainted drywall - particularly along the ravaged Gulf Coast.
Contractors and builders are not being blamed for installing the problem drywall. Official reports and warnings were first released last year, but suspicions were raised in 2006.
This week, the Home Builders Association of Greater New Orleans asked the state to commit $100 million to replacing the problem drywall. The group says at least 700 Louisiana homes are affected by the drywall problem.
In any situation, but particularly after a disaster, seek out experienced and licensed contractors. Do not rush into repair work or hire the first company that knocks on your door. Get several bids, recommendations and referrals. Also get a detailed written contract and keep detailed records of all work and payments.
Posted by: Steve Graham