Simple Ways to Get Your Home Cozy & Ready for Winter
Posted by Hometalk

|

Oct 15, 2009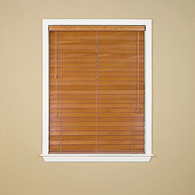 It's turning into a brisk fall in many parts of the U.S. It may just be an early winter this year! There are some simple ways to make the interior of your home winter friendly and cozy too. Keeping your home cozy can help you feel good during the winter months when so much time is spent indoors.
Area Rugs
Area rugs add warmth and comfort to a home and off course style too. From smaller scatter rugs to large area rugs in a den, fall is the time to put one in your home. The kitchen is a great room to place a scatter rug can as it can add some warmth and comfort for your feet while you wash dishes. Ceramic floors can be especially hard on your feet and heels (and ceramic floors get cold in the winter), so if you spend a lot of time in the kitchen washing dishes, then try putting a soft cushioned rug in front of the sink. Check out these cute kitchen themed rugs.
Blinds
In less then a month we'll be changing the clocks back and most of us will be closing our drapes and blind pretty early in the evening which means that you'll be looking right at your window treatments for more hours each day. If you're unhappy with your current window treatments then change them now before the clock changes! Bamboo blinds are hot these days and also eco-friendly. Lowe's is offering 15% to 20% off Levolor special order blinds until October 30. A gift card and a sale- what's better than that!
Mirrors
Large mirrors in unconventional shapes are one of the hottest trends for entryways and or foyers. Hang a mirror up now so that you can check how your snow day hat looks before leaving the house!
Wreaths
Wreaths aren't just for Christmas! Make your own wreath or find one at Lowe's where the selection is vast with fall, Halloween and thanksgiving themed wreaths.

Posted by Marcy Tate