Remodeling Tip: The Spa Bathroom
Posted by Cris Carl

|

May 23, 2012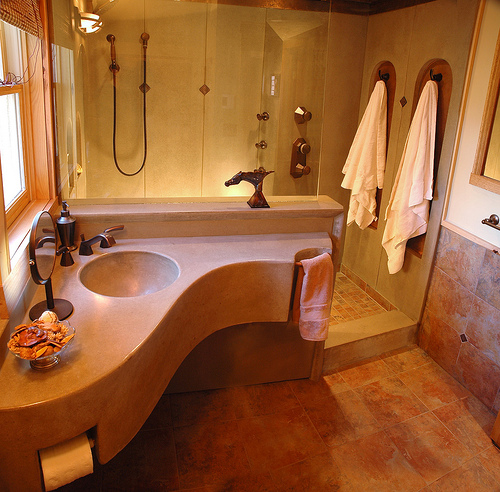 Some of us lead more stressful lives than others. One renovation idea that can address aesthetics and stress reduction is to make your bathroom more "spa-like." McDonald Remodeling, a remodeling company located in the St. Paul MN region, offers some soothing ideas on their website:
"In bathrooms, calm design can lead to rejuvenating spaces. With that in mind, each bathroom has a style that befits the homeowners."
Ideas the company offers include having a "soaking retreat," where the bath tub or Jacuzzi is the focal point of the room; having a very simple, but stylish bathroom that needs little or easy upkeep; and having an nature-oriented, soothing color scheme or a large shower "tube" for a feeling of space while bathing.