Learn construction skills while helping others
Posted by Hometalk

|

Jun 06, 2010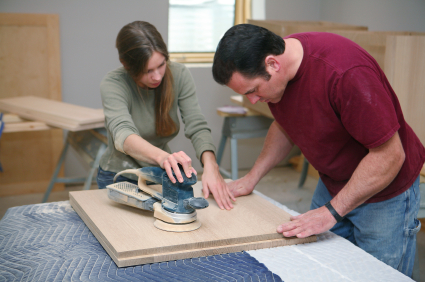 Summer is the perfect time to work on your house - or somebody else's house. Volunteer construction and remodeling is a great way to help needy people while learning valuable construction skills.
My wife and I spent several months outside New Orleans helping rebuild homes destroyed by Hurricane Katrina. Every home in St. Bernard Parish, where we worked, was inundated with several feet of polluted floodwater after the levees broke.

After the water eventually subsided, every building needed to be stripped to the studs, and many were rebuilt with volunteer labor. I learned the whole interior construction process, including framing, hanging drywall, mudding and texturing walls, and installing cabinets.
Of course, books and websites can explain cabinet installation, but it was invaluable to learn from and get hands-on experience with the master carpenters and professional craftsmen who regularly came to the parish to work on recovery. I also met many wonderful, caring people, had plenty of fun and ended every day with a sense of pride and accomplishment (and exhaustion).
A group in your community is likely working on homes for low-income families, elderly residents or others. There are also opportunities to help rebuild areas that were devastated by natural disasters.
You can even make it a domestic or international vacation. Every year, hundreds of high school and college students spend the Thanksgiving holiday or spring break working on recovery by day and partying by night in New Orleans.
Here are a handful of reputable volunteer construction organizations:



Posted by: Steve Graham