Gardening Tip: Wine Box Planters
Posted by Dan Gould

|

Feb 22, 2012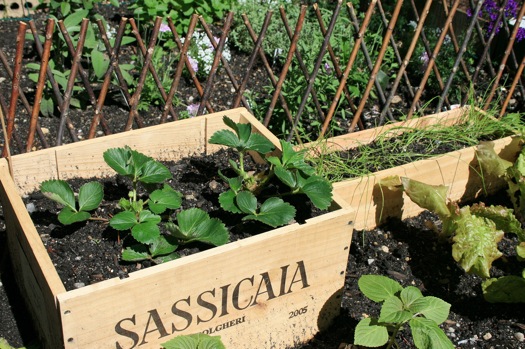 Whether you're a gardener in San Francisco who has access to lots and lots of empty crates from the plentiful local wineries, or just an everyday DIYer, the humble wooden wine box has a number of uses around the home.
Besides shelving, a pet bed or even furniture, wine crates make very functional and attractive planters or window boxes.
For outdoor use, you're pretty much good to go with a raw box with holes drilled in the bottom. If the case will be used indoors, it should be sealed with caulk to prevent leaking. A non-toxic sealer can be applied to the inside of the box to prevent the wood from falling apart.