Deconstruction vs. Demolition
Posted by Hometalk

|

Jun 16, 2010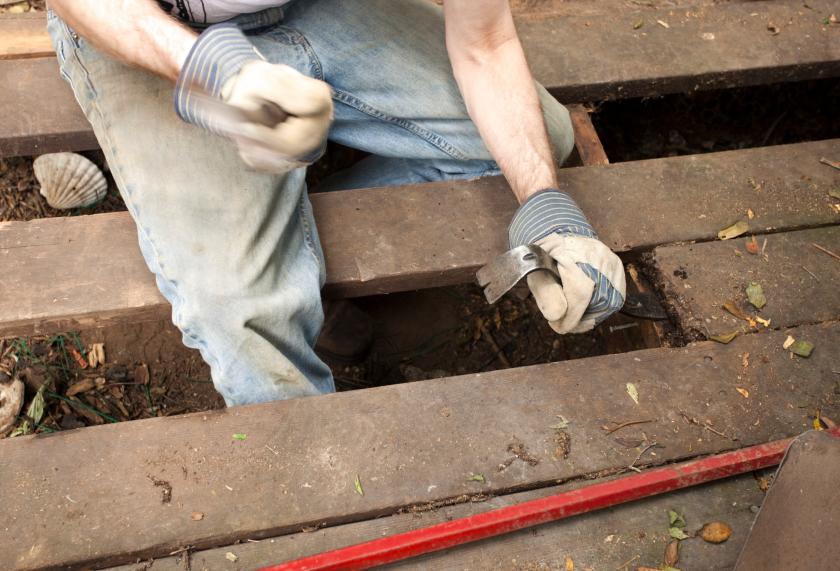 Deconstruction is a sustainable, educational and potentially money-saving alternative to demolition. It involves carefully taking apart a building piece-by-piece and keeping most of the material for reuse or recycling.

The process keeps material out of landfills, and helps reduce the production and use of virgin materials. Some deconstruction programs also are teaching valuable construction skills to youths. Deconstruction takes longer than demolition, but it may be more cost-effective in the long run. You may qualify for tax incentives that exceed the fees for deconstruction, particularly if you can work with a non-profit deconstruction firm.
One such non-profit is the National Center for Craftsmanship. The group takes apart buildings in northern Colorado, and offers 200-hour deconstruction certification programs. NCC director Neil Kaufman said deconstruction is gaining popularity across the country.
The Reuse People in California and the Deconstruction Institute in Florida also train and certify deconstruction contractors, and offer advice regarding deconstruction. The Building Materials Reuse Association, which is based in Oregon, does not train contractors in deconstruction, but hosts a deconstruction conference and offers information for homeowners and builders.
Deconstruction training programs are likely to expand. Several cities including San Francisco, Calif., and Boulder, Colo., require deconstruction by default through waste diversion goals and requirements.
The industry aims for 80 percent reuse or recycling of materials. The percentages can vary greatly among buildings. NCC recently deconstructed a 23,000-square-foot supermarket in Fort Collins, and only sent 10 percent of the materials to the landfill. The group diverted 1,258 tons of material from the trash.
The concrete and steel used in large commercial buildings allows for more reuse than the materials in most homes. There are no recycling options for painted drywall or wood that may be covered with lead paint.
The NCC sells other items, or gives them to ReSource, a used building supplier in Boulder. In addition to still-functioning appliances, various wood products are among the most valuable materials for resale after home deconstruction. Hardwood flooring is difficult to pull up in full boards and clean, but can be done. Homeowners pay top dollar for high-quality hardwood. Framing lumber is also still usable, and homeowners want cheap, used cabinets for workshops and garages.
The NCC deconstruction training focuses on high school students who are not planning to enroll in a university. Deconstruction projects demonstrate the full months-long construction process in a couple of weeks. Kaufman compared it to reverse engineering, or learning how a tool works by pulling it apart.
More contractors are offering deconstruction services, but not all have proper training or are diligent about recycling and reuse. Here are Kaufman's four questions to ask a contractor who offers deconstruction services:
How many deconstruction projects have you completed, and can you provide references?
Are you familiar with LEED requirements and programs?
Are you self-taught or trained and certified in deconstruction?
What is your average diversion rate? "If they can't quote that, they aren't taking it as seriously as they should," Kaufman said.



Posted by: Steve Graham