Looking to find a local


Concrete Contractor?
Polished Concrete Floors
Jan 01, 2011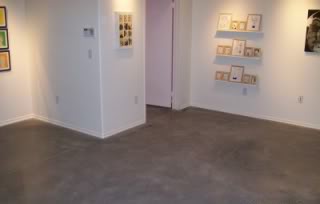 View additional images at
concreteperfection.net
Concrete polishing is used more for commercial flooring than residential flooring, but polishing is quickly becoming more popular in residential applications, as more homeownersrealize the cost benefit and easy no-wax advantage of concrete polishing. The beautiful shine that concrete polishing creates means that there is rarely a need to wax the polished floor. Some new high-gloss finishes never need to be waxed or have coatings applied in order to keep their shine. The polishing process is similar to sanding. Large machines are used togrind down the the concrete surface to the smoothness and shine desired.
Here are some other great qualities of concrete floor polishing:
Low maintenance
Bright, clean and glossy finish
Easy to clean; the best choice is a neutral pH cleanser
Can be finished off with different levels of sheen, from matte to mirror-like
Unlimited color and texture options
Option to embed objects into the concrete for an individual look
Looks great with decorative borders and designs
Some Additional Information:
Almost any structurally sound concrete floor can be polished. Keep in mind:
Before polishing new concrete, you must wait until the concrete has cured tosufficient hardness (generally 14 to 28 days after placement).
Existing floors that need extensive patching or are extremely soft and porous may not be good candidates for polishing.
For badly spalled surfaces, you may need to remove the surface layer of concrete using a scarifier.
(Source: concrete-floors.org)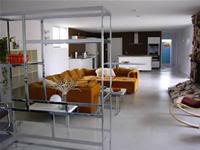 Concrete Polishing by JL Designs
Simi Valley, CA
To view additional polished concrete floor images, visit concrete-floors.org
Top Cities Covered by our Concrete Contractors: