Good question: Can you paint over wood paneling?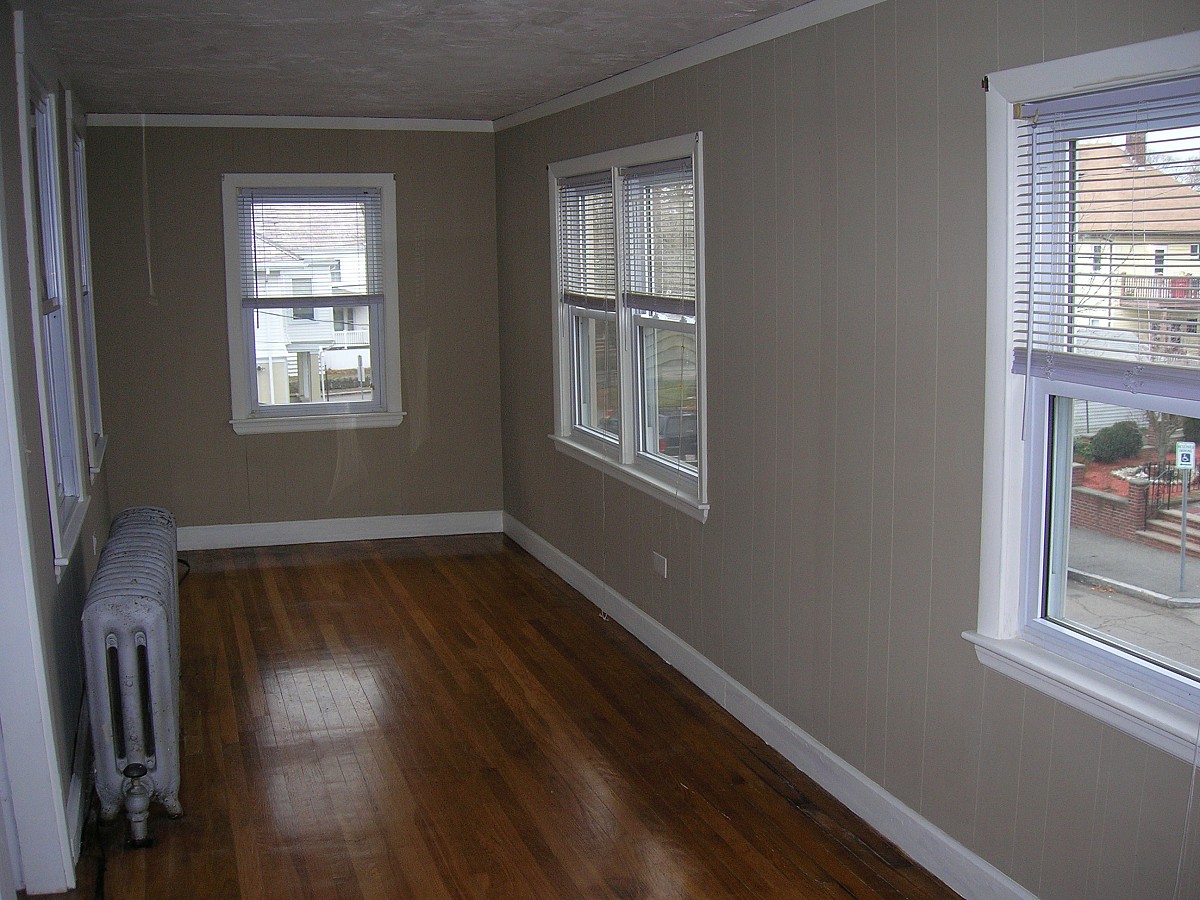 To paint or not to paint old wood paneling, that is the question. When we think of wood paneling, we often get the image in our minds of old, tired knotty pine walls that have darkened or yellowed over time. Paneled walls have been around for centuries and can be restored and preserved beautifully. Walnut or pine walls dating to the 1800's and even earlier can be incredibly beautiful if left in their natural state, even though they may in fact have been originally painted. In the twentieth century, less expensive paneling became a common fixture in middle class housing, especially in finished basements and in homes in very humid climates such as coastal locations. Painted bead board paneling is a classic feature in beach cottages as well as homes looking to emulate the casual beach house vibe. It's really the old dark paneled walls in the "downstairs den" that really scream "dated". Often varnished, these walls have darkened over time and can make an already dark space feel like a tomb.
Jennifer McSharry of Kurt Dwyer Painting in Massachusetts said, "Preparing previously varnished or polyurethened walls to be painted takes a considerable amount of work, including the use of a chemical stripper or a de-glosser, depending on the condition or existing sheen of the wood. The deciding factor is usually a personal choice – wanting to modernize or lighten the look – as we could just as easily keep the natural wood and re-stain instead of paint."
"Proper prep work is essential for any painting project and for painting over natural wood surfaces it is crucial," said McSharry. "In order to paint any surface it must be clean, dull, and dry. That is the standard, so before a can of paint is opened, all surfaces should be thoroughly cleaned to remove contaminants like, built up dirt, grime, grease, body oils, etc. Dirtex is great for cleaning surfaces," she said.
After cleaning the wood panels, the next step is sanding off the varnish. "After the surfaces are completely clean, they will need to be sanded until the surface is dull and there is no shine visible shine," said McSharry. "If sanding does not dull the surface enough, a chemical stripper or de-glosser may be used to eliminate the shiny surface and ensure proper paint adhesion."
As with almost all painting projects, applying a good coat of primer is key to good results. McSharry said, "An oil-based primer is better for this situation than a latex but if the surfaces are prepared correctly a latex primer can be used. Apply a thin layer of primer and allow to cure completely, followed by thin layers of paint, with sufficient drying time in between coats, to achieve the best finish result."
Bead board walls, especially those that run only half way up the wall, are often painted in a glossy paint to match the trim. However, full paneled walls are usually painted as one would paint a standard wall. If paneled walls are left unpainted, a great way to bring them up to date would be to strip them of their varnish and sand to a dull finish and leave as is. Or, they can be coated with a very thin white or gray paint or stain for a limed look. Vintage style with natural or limed woods, complete with nicks and scratches, is a very popular design trend right now. Natural wood walls will mix well with careworn and faded vintage fabric slipcovers and industrial style fixtures, keeping the space on-trend and not overly dark and foreboding.
"I like real wood paneling because it has more character than sheetrock and can be refinished in countless different ways," Charles from Peace Painting Company in Alpharetta, GA said on Hometalk.com. "Before you undo and redo, creating more landfill material and buying new products, think about being creative with what you've been given, even if it's not ideal. I think chances are you could find a finish for your real wood paneling that you would like."
Linda Merrill is a Networx - http://www.networx.com - writer. Read more articles like this one - http://www.networx.com/article/painting-wood-paneling-a-pro-weighs-in - on Networx.com.
Top Cities Covered by our Painters