Sirena Rubinoff

|

Aug 05, 2010
Non-Skid Paint
How to apply non-skid paint to keep your floors safe.
Posted by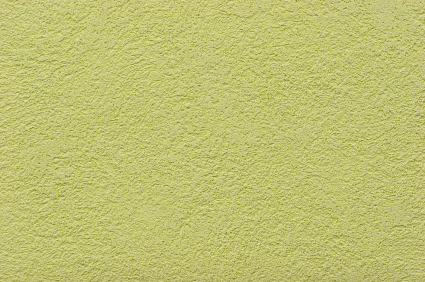 Have you ever lost your footing on slippery ground? It's not a pleasant experience. For most people it is simply embarrassing, but for others it can be dangerous. A bad fall can leave you with anything from a black and blue knee to a broken bone. If you want to avoid such accidents around your home, you can make your floors safer with a special coating of non-skid paint.
What is Non-Skid Paint?
Non-skid paint is used to create very durable, slip-resistant surfaces in areas subject to high traffic. It comes in a few different forms. The easiest type of non-skid paint to apply comes as an aerosol spray that already has paint and synthetic grit combined together for your ease. You simply spray it on and it will leave a coating like that of diving board. Another form of easy-to-use non-skid paint can be purchased in pre-mixed paint cans by the gallon. Again, the paint color and synthetic grit are already mixed and all you have to do is use a paintbrush or roller to apply. The third kind of non-skid paint involves you adding the grit yourself. You can purchase 2-part paints that provide the grit additive for you, or you can simply sprinkle sand over a fresh coat of paint. If you want a professional sand additive, try Bondex or Shark Grip.
Where to Use Non-Skid Paint
Non-skid paint can be used on almost any surface. Typically, it is applied to steps, sidewalks, ramps, showers, bathtubs, ladders, diving boards, sundecks and pool decks, loading docks, production areas, driveways and other surfaces made of concrete, steel, wood, fiberglass and aluminum. It is also a good idea to add non-skid paint around machinery and in areas of your home where water or other slippery conditions exist.
How to Prepare A Surface for Non-Skid Paint
As with any painting preparation, you should clean the surface you're working with before you apply the paint. It's especially important to clear the area of old loose paint, wax, oil, dirt, hair and anything else that has collected on the surface that you want to paint. If your surface has been painted before, use a bit of water and mild cleaner to scrub down the area after you've swept it. Then, pat down the area with a towel or rag to make sure it is completely dry and pick a small test area to try out your non-skid paint.
How to Apply Non-Skid Paint
Use a piece of sandpaper to give a light etching to your test area and then apply some paint and check to see that it adheres properly according to the manufacturer's directions. Once you have confirmation, do a light sanding on the entire area and apply the first coat of non-skid paint. Most of these paints take about an hour to dry, but check the packaging on yours to double check how long you should wait before applying a second coat. Allow at least 24 hours after that for the paint to cure enough for other people to start walking on your new non-skid surface. The rate of curing will depend on the humidity and temperature in your home, as well as the thickness of the paint.
You should add another coat on top of your existing non-skid surface every 3 to 6 months depending on how worn down it gets. The preparation process is only slightly different when your surface already has non-skid paint on it. In addition to the regular cleaning instructions outlined above, it will be helpful to pressure-wash the area with a mixture of half bleach and half water. This will help ensure that the new non-skid coating is able to adhere completely over the old coating, without leaving any bits of debris in between the two layers of paint.
Find a qualified painter in your area.