"Everything but the kitchen sink" is not a useful cliché when remodeling the kitchen. Kitchen upgrades should include the kitchen sink. Carefully consider these reviews of kitchen sink materials to choose your best option.
Value & Durability
The obvious factor in kitchen sink reviews is the ability to handle dropped pots and knives, as well as heat and grime. Stainless steel has become the standard because it is light, easy to clean, relatively resistant to scratches and dents, and, of course, stain-resistant. When you compare kitchen sinks, note the gauge of stainless steel sinks. The cheapest models typically have high gauges, meaning they are easier to dent and scratch. Look for low-gauge steel (16-gauge or lower).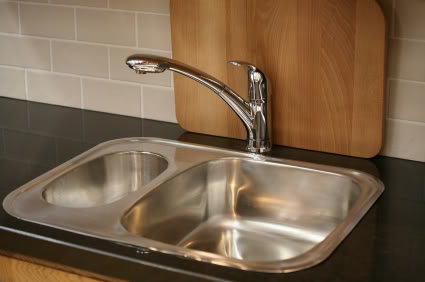 For example, Lowe's has a $50 stainless steel sink, a deeper $1,900 stainless steel sink, and every price point in between. The cheapest porcelain and acrylic sinks at Lowe's cost about $100, and "solid surface" sinks, made of an engineered artificial resin, start at about $140. At the high end, copper sinks start above $400, and granite sinks cost at least $350.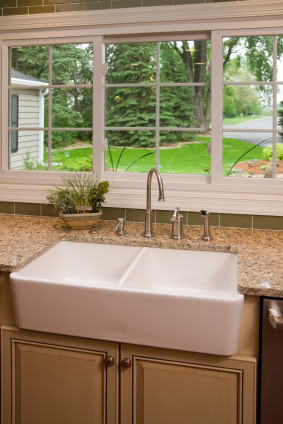 Porcelain is also relatively inexpensive, but it stains and chips easily-so confine your porcelain sinks to the bathroom.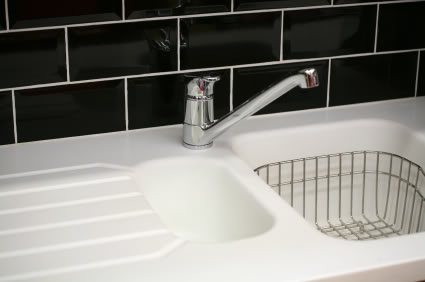 Cast iron may add a classic look, but it, too, is easy to stain.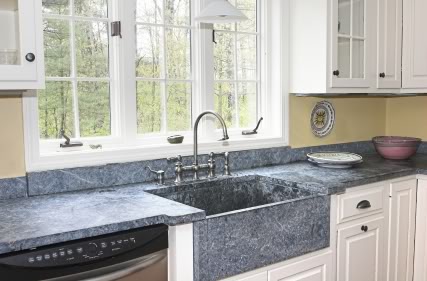 Granite and solid surface sinks can be seamlessly integrated into a countertop for a smooth look and easy-to-clean surface. On the other hand, solid-surface sinks scratch easily (though some scratches can be buffed out).
Other Factors
There are two more advantages often noted in stainless steel kitchen sink reviews. The metal is light and can be formed into a variety of shapes and styles. These factors simplify installation, even when undermounting below a granite countertop. On the other hand, stainless steel can be noisier.
To compare kitchen sinks, look for reliable kitchen sink reviews that cover value, durability, noise and weight. We recommend stainless steel for the majority of homeowners, but make your own kitchen sink decisions based on your personal needs.
If you're looking for stylish, durable kitchen sinks, we recommend American Standard. If you want more information about kitchen sinks, read in depth about stainless steel sinks, hiring kitchen remodelers, and get kitchen remodeling ideas.
Author Steve Graham is an expert on green building who writes for several home improvement publications. He's full of great, practical, home improvement answers, and incidentally, he's pretty funny - so send him a message